5 STEPS TO CARING FOR YOUR CERAMIC COATING
Follow these steps to ensure you get the most out of your ceramic coating to keep it looking great and performing at it's best for years to come!
CAR WASH SOAP
It's important that you don't use harsh cleaners when washing your vehicle. Look for PH Neutral / PH Balanced Soaps.
You can also buy these products from us if you'd like.
WASH MITS, BUCKETS, GRIT GUARD
Not only do you want to use the right products but caring for them is just as important. We recommend using microfiber wash mitts, and two buckets with grit guards.
PROPER WASH TECHNIQUES
Make sure to wash out of direct sunlight. Start by thoroughly rinsing the vehicle and then start at the top. After washing a panel, you'll want to rinse your wash mitt in rinse bucket before moving on to the next.
RINSE
Starting from the top, rinse the vehicle thoroughly of all soap.
Note: If your soap is drying before you can rinse you may need to wash and rinse one panel or area at a time.
DRYING
You'll want to thoroughly dry your paint to avoid any water spotting.You can save a lot of time by using a leaf blower first to blow most of the water off before using a microfiber drying towel.
We recommend the "Dreadnought" drying towel by AutoFiber which you can buy online or from us at a discount.
SIT BACK AND ENJOY
This is my favorite step. Sit back and check out how beautiful your vehicle looks when protected with a professional ceramic coating by Detailing Cape Cod, Inc.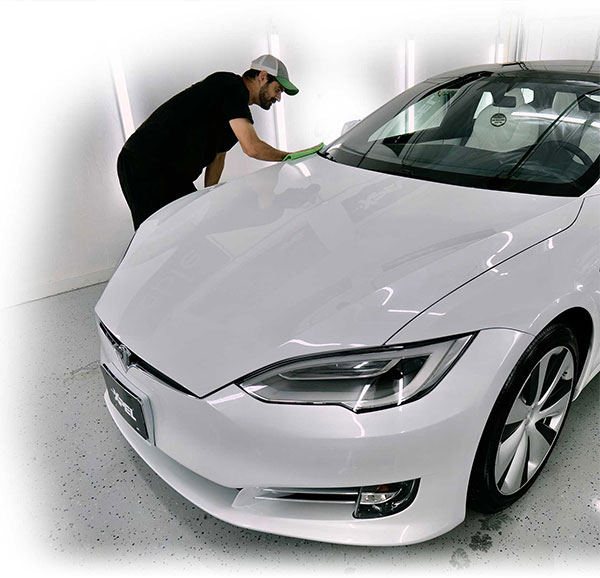 We also carry all the products you'll ever need at our Jan Sebastian location!
---
Please contact us if you have any questions about properly maintaining your ceramic coating.
Check out our how to video above or contact us today to schedule your next maintenance visit.